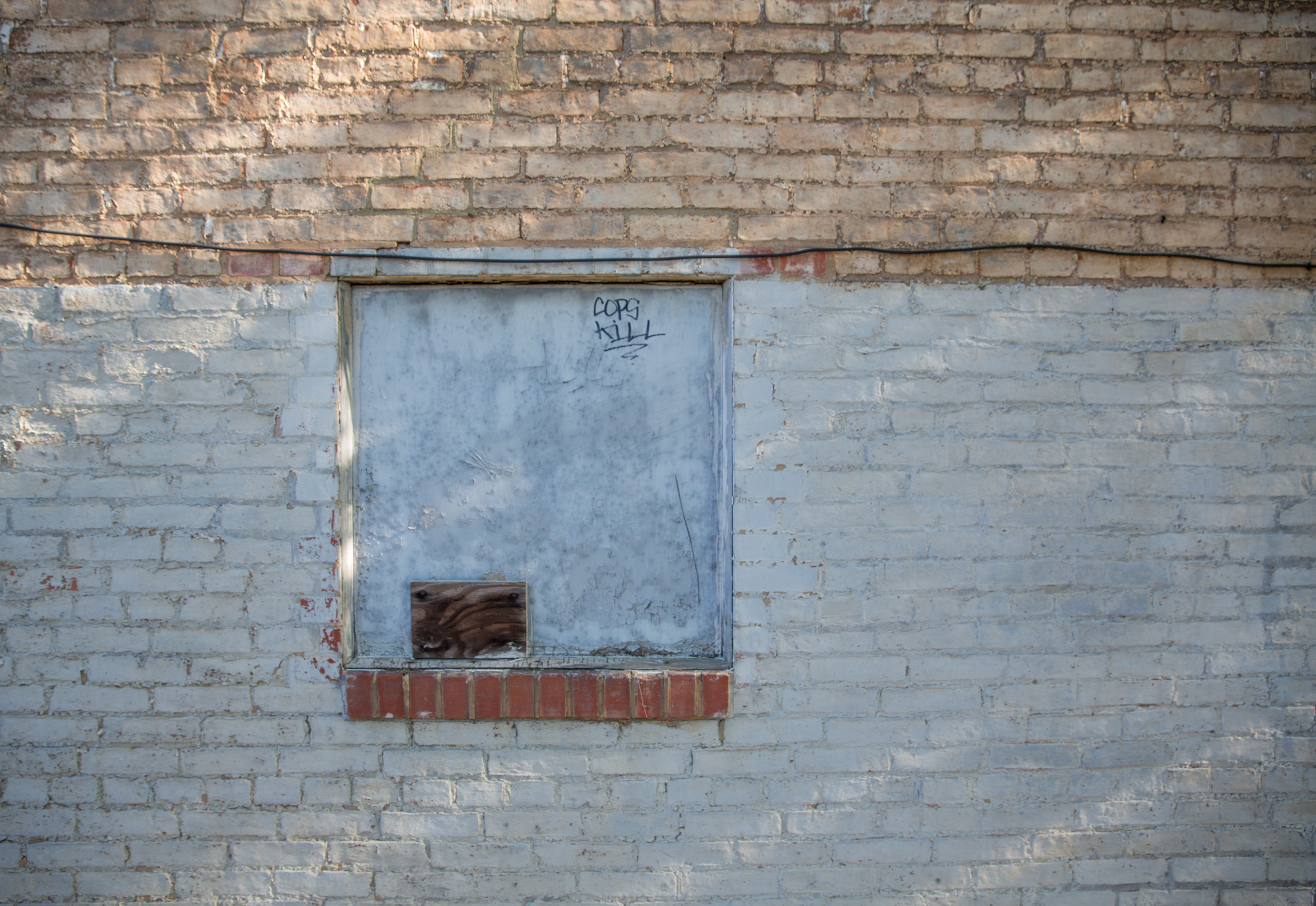 Private York of the Maryland National Guard as he serves to protect the Inner Harbor area of Baltimore, Maryland
Ian McKinley, specialist, 21, stands guard at The Inner Harbor in Baltimore, Maryland, which has since become a staging area for the National Guard.
Raymond Carr, 55, David Johnson, 52, and Keith Randall, 56 three Baltimore-area pastors.
Crude grafitti is seen scrawled on a children's playground set near South Caroline and East Pratt in Baltimore, Maryland.
Suldano, 18, photographed at a rally for justice at City Hall in Baltimore, Maryland
Malik Zulu Shabazz, 49, National President of Black Lawyers for Justice, addresses the crowd at City Hall in Baltimore, Maryland
A young boy kindles incense in front of the Pennsylvania and North Avenue CVS which has since become a gathering point for protestors. In the background, police officers look on as a block party to celebrate the indictment of the officers who allegedly murdered Freddie Gray. Baltimore, Maryland.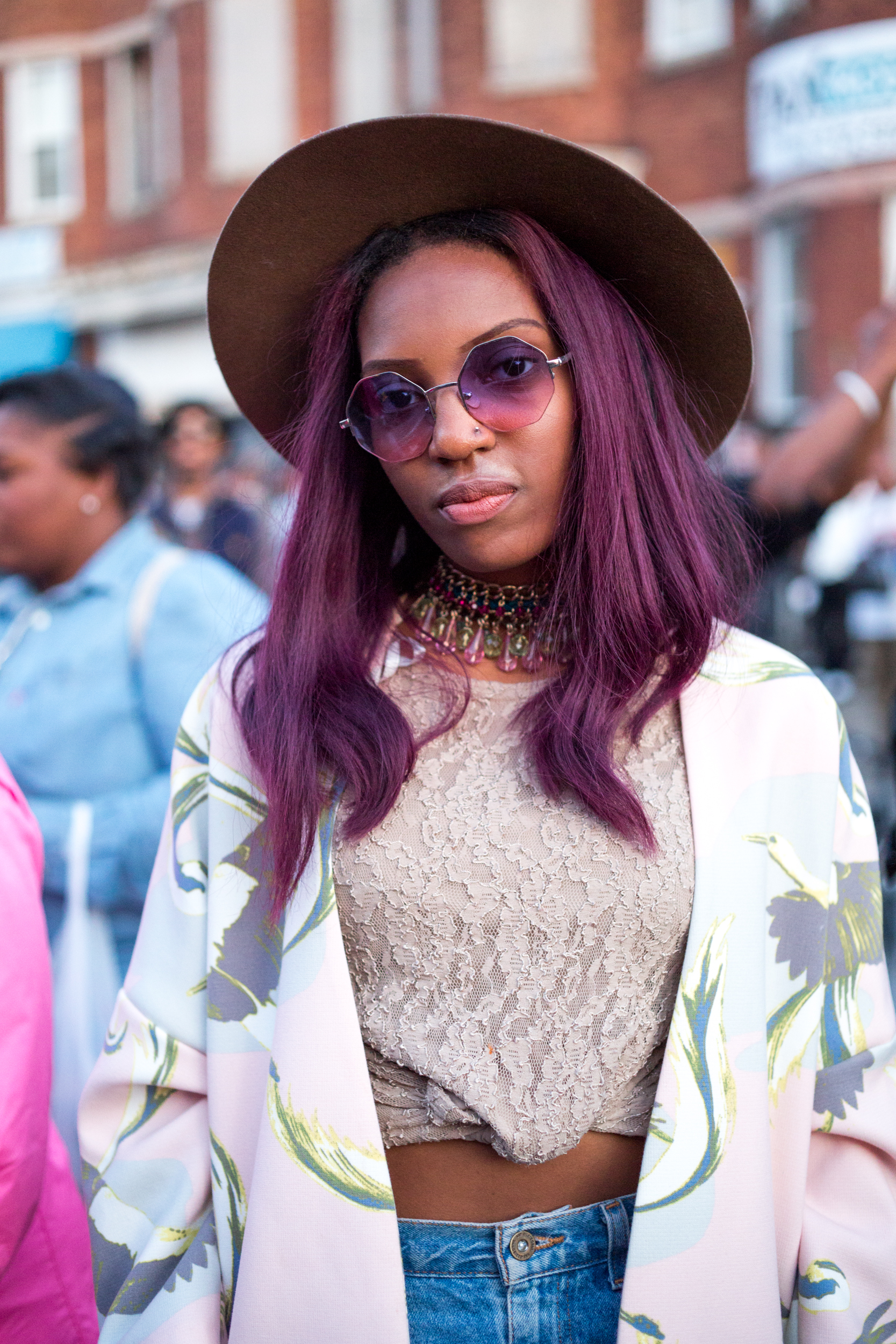 Loretta Owens, 20. "We have nothing to lose but our chains"g
Angie, 34 Chris, 8" Stop the violence stop all the killing, doesn't matter who you are"
Three members of the Baltimore Police department stand guard near the West Baltimore CVS which had been looted and set ablaze earlier in the week just ahead of the 10PM curfew.
Maryland State Senator Catherine Pugh warns a group of people to go home prior to the curfew 10:00PM
Our cars parked a reasonable distance away, we walk towards the sirens and helicopter lights, following reports of protesters being arrested.
Police corner protestors post-curfew in a Greenmount housing project in Baltimore, Maryland.
Sargeant Jordan Norsworthy, 32, overlooks the Mondawmin Mall in Baltimore, Maryland, as stores reopened for the first time since being looted nearly a week earlier.
The intersection of N Mount and Presstman streets, an archetypically Baltimore row of houses.
A street sign in the Sandtown neighborhood which Freddie Gray lived, and was arrested in. Baltimore, Maryland.
The site of Freddie Gray's arrest, and the last place he was seen alive, has since become a gathering point and protest center in the Sandtown neighborhood of which he was a resident. Baltimore, Maryland.
Joe, 28. Baltimore, Maryland.
A resident of the Baltimore neighborhood in which Freddie Gray lived looks upon his memorial site from their car. Baltimore, Maryland.
Marvin Jackson, 39 and Juwan Jackson, 2. "We just need to make the world better. With those police it's just not cool for them to do what they want, to kill us and ride back home the same night. They ain't gonna go to jail. I watched Freddie grow up. My daughter and his twin sister are friends."
Marvin Jackson 39 feeds his son, Juwan Jackson, 2, in the Sandtown housing project where Freddie Gray resided.
A Baltimore street corner. Baltimore, Maryland, May 3rd, 2015